Disability activists, legal professionals, law students and instructors, and others working against discrimination on the grounds of disability are invited to share and discuss experiences using legal casework and strategic litigation to implement the rights of persons with disabilities.
CONFERENCE — May 30, 9 am — 5 pm
Venue: Bolinders Kafé och Konferens, Bolinders plan 1 (close to Stockholm Central Station)
MORNING The role of civil society – strategies for effective legal action
How can the Independent Living and Disability Rights Movement promote anti-discrimination laws and disability rights? What is the role of civil society in implementing Human Rights under the UN Convention on the Rights of Persons with Disabilities, the European Convention on Human Rights, and national laws? How can civil society use strategic litigation in this effort in the Nordic countries and elsewhere?
AFTERNOON Lawyering and litigation – how to challenge the system
Lawyering, international Human Rights, and strategic litigation. Obstacles to access to justice and how to overcome them. How disability organizations can build coalitions with the legal community.
 CONNECTED EVENTS
Venue: ILI Conference Room, Storforsplan 36:10th floor (20 min from downtown Stockholm by subway)
 MATCH ON THE LAW AS A TOOL
May 28 and 29, 10 am — 4 pm
Extended workshop, lead by ILI´s new director Jamie Bolling, for sharing experience in using the law as a tool for social change, in cooperation with International   Initiative for Disability Leadership. Read more at:
https://iimhl.se/independent-living-across-borders/
DISABILITY RIGHTS DEFENDERS NETWORK
May 31, 9 am — 12 pm
Do we need an international Disability Rights Defenders Network linking anyone interested in using disability laws and rights in court? Discussion about such a network's potential value, activities, target groups, feasibility, financing – led by Adolf Ratzka.
"To combat discrimination and ensure our rights effectively, laws by themselves are not enough. The disability community needs to build expertise in implementing them through legal action in court." /Adolf Ratzka
If you are interested in participating in or contributing please send a message to emil@independentliving.org. We also appreciate tips of groups, firms and organizations working on these issues.
Some of the contributors
Fredrik Bergman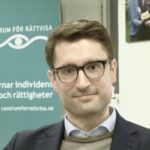 Fredrik Bergman is the Head of the Centre for Justice (Centrum för rättvisa) – Sweden's leading public interest law firm for individual rights. Fredrik previously worked as the Centre for Justice's Chief Legal Counsel, and as an Associate Judge at the Svea Court of Appeal. He has a Master's Degree in Law from Uppsala University and an LL.M. from Harvard Law School.
Jukka Kumpuvuori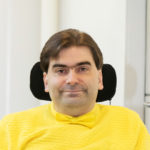 Jukka Kumpuvuori has been involved in the Finnish disability rights movement for 20 years. He graduated from Law Faculty of the University of Turku. He has worked through several research projects and contributed reports to the ministries of Social Affairs and Health and the Foreign Ministry, and ILO.
From 2010 he started his own law firm that focuses purely on disability rights litigation. At the moment the firm has 400 cases pending nationwide. He does plenty of pro bono, for example, representing currently all under 18 years persons with disabilities for free of charge.
In February 2018, he represented his client to take the first individual communication to the CRPD Committee. Simultaneously, he is the legal representative in a case pending at the Court of Justice of the European Union. He also organizes discussion events on disability rights extensively around Finland (60 events over past 3 years with 4.000 participants).
Kumpuvuori is a strong advocate of changing the society through legal system in general and litigation in particular. He works to systematize various advocacy approaches at the individual and organizational levels.
Kumpuvuori promotes the idea of Finland as the model state for disability rights with strong legislation on welfare benefits and anti-discrimination.
Katrín Oddsdóttir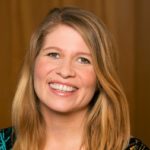 Katrín Oddsdóttir is a lawyer with MA in Understanding and Securing Human Rights from London University. She currently works for The Organisation of the Disabled in Iceland on promoting the right to independent living.
She has worked as a District Court Attorney at Réttur law firm, focusing on human rights, litigation and Constitutional law. Katrín also founded the Nongovernmental Organisation Réttindi barna (Children's Rights). In 2011 she was elected member of Iceland's Constitutional Council. She now heads an NGO called the Icelandic Constitution Society.
Oddsdóttir has given talks on the Icelandic constitution process of 2011 all over the world for the past few years, for example at Harvard, Princeton and Berkeley universities. She furthermore lectures refugee law, constitutional law, and alternative dispute resolution at Reykjavik University.
Kapka Panayotova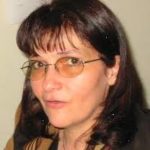 Kapka Panayotova is a highly respected disability activist, researcher, trainer and consultant. Her experience covers all major areas of disability inclusion: accessibility, education, employment, community services and goes around Europe (Balkans, Ukraine, Poland, etc.) and Asia (Armenia, Azerbaijan, Georgia, etc.). She is one of the experienced disability awareness and human rights experts welcomed on national and international level by businesses, NGOs and public authorities applying participatory learning approach and adults teaching methods.
Gerard Quinn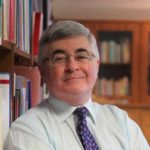 Professor Gerard Quinn is a leading authority on international and comparative disability law and policy and is a professor of law at NUI Galway. Professor Quinn led the delegation of Rehabilitation International during the UN disability treaty negotiations and has recently published on the theory of intersectionality (Equal Rights Review. Vol 16).
He has written on the lessons for elderly rights from the perspective of disability rights in Reubner et al (Eds) International & Comparative Law on the Rights of Older Persons (Vanderplass, Chicago, USA 2016) and he most recently spoke on the topic to Age Platform Europe (Brussels, November 2016). Professor Quinn directs the Centre for Disability Law & Policy at the National University of Ireland (Galway). (text and photo with permission from RWI)
Adolf Ratzka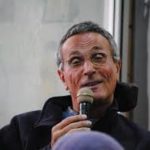 Adolf Ratzka is born i Germany and studied Sociology and Business Administration in the US in the 1960s, where he was one of the founders of the Independent Living Movement and came into contact with the legal struggle of the American Disability Community and its law firms.
He took the Independent Living movement to Sweden and was one of the key persons behind the Swedish law that established the right to personal assistance (LSS). Adolf has a Ph.D. in Urban Land Economics and has been visiting Professor in Disability Studies at the University of Costa Rica and worked as Research Economist at the Royal Institute of Technology in Sweden.
He founded the Stockholm Cooperative for Independent Living, the European Network on Independent Living and Independent Living Institute in 1993. He has stepped down from being its director and will summarize his life-long experience in the field of legal action against discrimination.
Berit Vegheim, Norway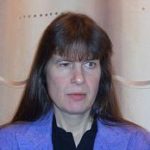 Berit Vegheim has been engaged in the Norwegian Disabilty Movement for more than 30 years and has worked with anti-discrimination law and human rights for more than 20 years. She studied criminology and human rights at the University of Oslo and has specialised in Civil and Political Rights under the CRPD.
During the years 1996-2001 she worked with information to young immigrants with disabilities at Funksjonshemmedes Fellesorganisasjon. She wrote the national investigation NOU 2001:22 Fra bruker til borger about promoting equality for persons with disabilities.
From 2002 and onwards she has been working at the fundation Stopp Diskrimineringen, focusing on protection against discrimination on the basis of disability. From 2004 she has been involved in Menneskerettsalliansen to gather all discrimination legislation in one law that protects all who need legal protection – a goal partly reached with the 2018 legislation. Vegheim has also worked a lot against hate crime and hate speech against persons with disabilities and with discrimination within the legal system. She incorporates a feminist perspective into her work.
Preparative readings
Disability Law and Policy: An Analysis of the UN Convention (O'Mahony, Charles & Quinn, Gerard eds)
United Nations Convention on the Right of Persons with Disabilities – Multidisciplinary Perspectives (Kumpuvuori, Jukka & Scheinin, Martin eds.).
_________________________________________
Independent Living Institute was founded by Adolf Ratzka in 1993 to promote disabled people's personal and political power. The project "The Law a Tool for social Change" runs 2016 to 2019 with funding from the Swedish Inheritance Fund. The parallel non-profit association with the same name contributes to case law by taking on cases where members have been discriminated against due to disability.