Disability activists, legal professionals, law students and instructors, and others working against discrimination on the grounds of disability are invited to share and discuss experiences using legal casework and strategic litigation to implement the rights of persons with disabilities.
Two-days "Match" with International  Initiative for Disability Leadership May 28 and 29, 10 am — 4 pm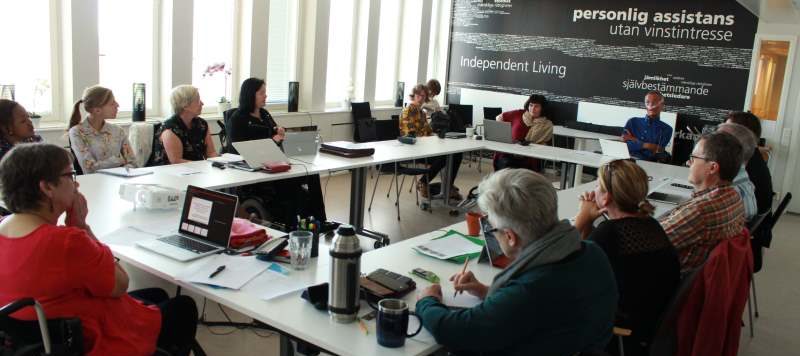 Extended workshop, lead by ILI´s new director Jamie Bolling, for sharing experience in using the law as a tool for social change, in cooperation with International  Initiative for Disability Leadership.
Venue: ILI Conference Room, Storforsplan 36:10th floor (20 min from downtown Stockholm by subway)
Read more at:
https://iimhl.se/independent-living-across-borders/
MAIN CONFERENCE — May 30, 9 am — 5 pm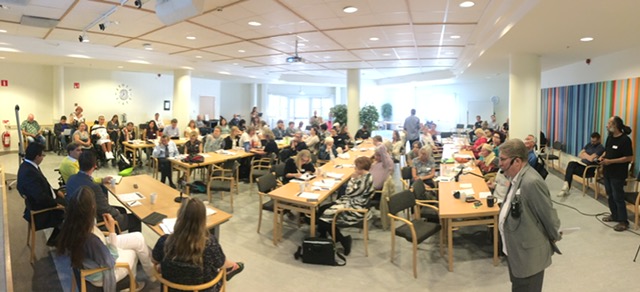 How can the Independent Living and Disability Rights Movement promote anti-discrimination laws and disability rights? What is the role of civil society in implementing Human Rights under the UN Convention on the Rights of Persons with Disabilities, the European Convention on Human Rights, and national laws? How can civil society use strategic litigation in this effort in the Nordic countries and elsewhere?
Venue: BOLINDERSSALEN, Bolinders Kafé och Konferens, Bolinders plan 1 (close to Stockholm Central Station)
MODERATOR: Paul Lappalainen, American and Swedish lawyer
and researcher, specialized in discrimination law and
civil society involvement
MORNING The role of civil society – Human Rights implementation and strategies for legal action
From 8.30 Registration
9.15 Jamie Bolling, Director of Independent Living Institute – Welcoming word and a reference to the two days "match" on "Using the law as a tool" 28 and 29 of May.
SESSION 1
09.20 Why Using the law in fighting discrimination 
Introduction by Adolf Ratzka, Disability activist, researcher, lecturer
on independent living and personal assistance, founded
Independent Living Institute, ENIL's founding chairperson
Abbas Abbas, Human Rights lawyer, director at AlManarah Association Nazareth, Israel, working with legal advice and action on multiple discrimination Powerpointpresentation Abbass Abbass
Sid Wolinsky, Co-founder of Disability Rights Advocates about cooperation with the disability movement as the key to finding relevant cases within disability discrimination  – public interest law firms
10:00 Coffee break
SESSION 2
10:30 Strategies for legal action and remedies in the Nordic countries
Introduction by Gerard Quinn, Professor of Disability law and policy
in Galway, Ireland, one of the architects of UN CRPD,
now associated with Raoul Wallenberg Institute in Lund
Which are the legal conditions for the defence of disability rights? How can positive Uses of Legal Strategies Complement Law Reform and Social Development? How does civil society in the Nordic countries use strategic litigation to strengthen the rights of persons with disabilities? How do the Nordic systems fit into the European context?
Sweden – Ola Linder, Lawyer at Independent Living Institute and Med lagen som verktyg
Finland – Jukka Kumpuvuori, Disability rights lawyer litigating in Finland with some cases before the CRPD Committe and the Court of Justice of the EU
Norway – Berit Vegheim, Disability Activist at Stop Diskrimineringen and Menneskerettsalliansen
Iceland – Katrin Oddsdottir, Human Rights lawyer at the Organisation of the Disabled in Iceland  
Questions
12:00 Lunch celebrating ILI's 25 years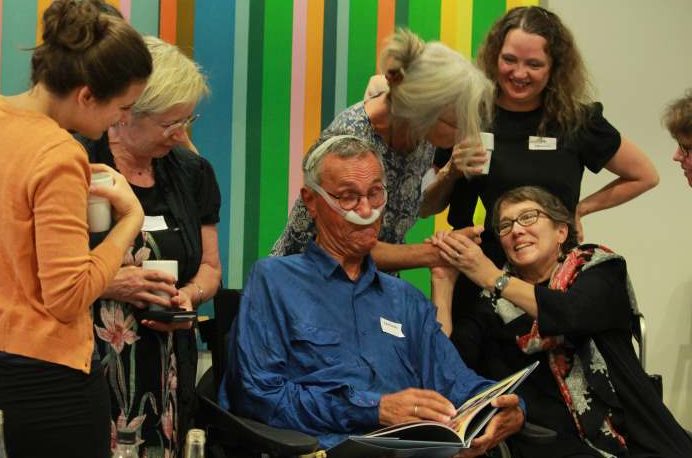 AFTERNOON Lawyering and litigation – how to challenge the system
SESSION 3
13:30  Implementing Human Rights by using international and national legal standards in strategic litigation. Obstacles to access to justice, cost allocation etc – and how to overcome them.
Introduction by Lena Svenaeus, Former Equal Opportunities Ombudsman, researcher in Sociology of Law , Lund University Powerpointpresentation Lena Svenaeus
13.45 Panel
Kapka Panayotova, Disability activist, researcher,
trainer and consultant. on her case against the City of Sofia concerning lack of accessibility of the subway system Powerpointpresentation Kapka Panayotova
Fredrik Bergman, Head of the Swedish Public interest law firm Centrum för rättvisa on how to run and finance cases
Questions
14:45 Coffee break
SESSION 4
15:15 Coalition building – how can lawyers, disability rights organisations and universities strategically work together?
Introduction by Annika Jyrwall Åkerberg, Human Rights Lawyer,
educator and author on rights of persons with
disability, group leader at Civil Rights Defenders
15.30 Panel
Ulrika Westerlund, Former president of RFSL and
working successfully with strategic litigation for rights
of transgender people, on strategic litigation and the rights of transgender people
Sid Wolinsky on public interest law firm och legal clinics

 Stellan Gärde on cooperation between lawyers and Swedish disability movement and Talerättsfonden
Questions
16:30 Summary and reflections by Susanne Berg, Swedish Disability Rights activist and writer.
Disability Rights Defenders Network May 31, 10 am—1 pm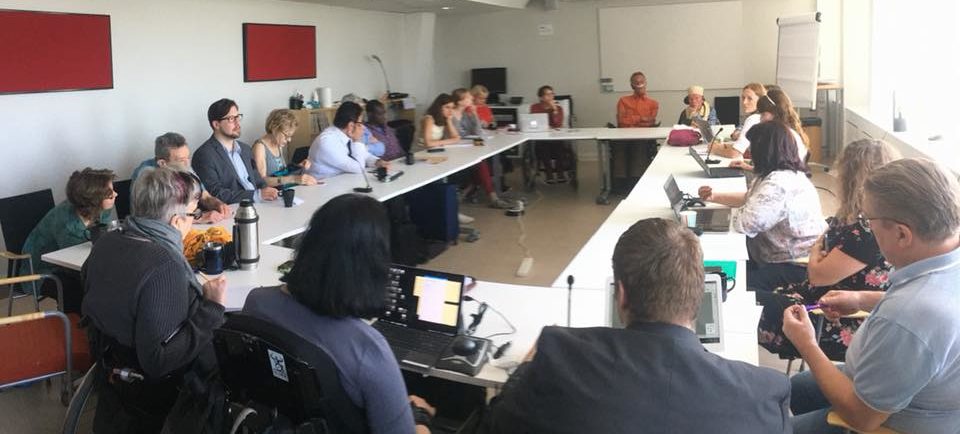 Do we need an international Disability Rights Defenders Network linking anyone interested in using disability laws and rights in court? Discussion about such a network's potential value, activities, target groups, feasibility, financing – led by Adolf Ratzka.
"To combat discrimination and ensure our rights effectively, laws by themselves are not enough. The disability community needs to build expertise in implementing them through legal action in court." /Adolf Ratzka
Contributors
abbass abbass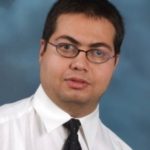 Abbass Abbass is the founder and director of Al-Manarah (Lighthouse) Association, established in 2005 to improve the lives and status of Arab persons with disabilities in Israel. For Arabs with disabilities in Israel who may face double discrimination, both on the grounds of their disabilities and due to their status as an Arab minority, Al-Manarah is changing the way in which the Arab and Israeli societies view Arabs with disabilities through a powerful combination of advocacy, education, community-building, professional training and most of all empowerment.
Abbass has volunteered at the Study Center for the Blind at the Hebrew University in Jerusalem from 1996-1999, at Bizchut – the Israel Human Rights Center for People with Disabilities from 2001-2002, and at the Arab Association for Human Rights from 2002-2003. Abbass also ran his own law practice between 2004 and 2006.
in general. In October 2009, Abbass was selected as the first Ashoka Fellow from the Arab community in Israel for his social entrepreneurship in creating the first self-help human rights based organization of its kind for people with disabilities in Israel. AlManarah' s projects use award winning creative approaches – e.g. in May 2017 AlManarah received the prestigious Arabic Award, in February 2018 the ZeroProject Award in Vienna.
Adv. Abbass Abbass served as the only Arab member on the Advisory Committee for the Israeli Ministry of Justice's Commission for Equal Rights for People with Disabilities. In 2017 AlManarah gained the status of Special Consultant to the United Nations Economic and Social Council (ECOSOC). AlManarah has also established the first leading Accessible International Library for the Arab speaking population worldwide.
Fredrik Bergman
Fredrik Bergman

Fredrik Bergman is the Head of the Centre for Justice (Centrum för rättvisa) – Sweden's leading public interest law firm for individual rights. Fredrik previously worked as the Centre for Justice's Chief Legal Counsel, and as an Associate Judge at the Svea Court of Appeal. He has a Master's Degree in Law from Uppsala University and an LL.M. from Harvard Law School.
jamie bolling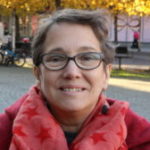 Jamie Bolling is the Director of the Independent Living Institute in Stockholm. She is also a senior Advisor for ENIL – The European Network on Independent Living for which she was the director from 2009 – 2017. Jamie was a member of the European Fundamental Rights Platform's Advisory Panel from 2010 – 2014.
Jamie has a Masters degree in social anthropology and work experience in disability research, personal assistance, international development cooperation as well as other areas concerning disability issues. Combining her experience in politics as a county counselor and from different appointments at local, regional, national and EU level, with her vast knowledge of the international disability movement Jamie works for progress in Independent Living issues and disability hate crime. 
Annika jyrwall åkerberg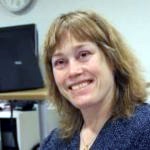 Annika holds a law degree from Stockholm University and has worked extensively on issues related to the rights of persons with disabilities but also more broadly on implementation of international standards in Sweden. She has participated in several government commissions on human rights and in 2015, the United Nations Association of Sweden awarded her a prize for her work on human rights and discrimination.
Annika has also worked with children's rights and disability issues at the United Nations High Commissioner for Human Rights in Geneva. Annika joined Civil Rights Defenders as a senior Legal Adviser in 2015 were she is responsible for Civil Rights Defenders' focus on the rights of people in closed institutions including  fair trials and poliseinterventions.
Jukka Kumpuvuori
Jukka Kumpuvuori

Jukka Kumpuvuori has been involved in the Finnish disability rights movement for 20 years. He graduated from Law Faculty of the University of Turku. He has worked through several research projects and contributed reports to the ministries of Social Affairs and Health and the Foreign Ministry, and ILO.
From 2010 he started his own law firm that focuses purely on disability rights litigation. At the moment the firm has 400 cases pending nationwide. He does plenty of pro bono, for example, representing currently all under 18 years persons with disabilities for free of charge.
In February 2018, he represented his client to take the first individual communication to the CRPD Committee. Simultaneously, he is the legal representative in a case pending at the Court of Justice of the European Union. He also organizes discussion events on disability rights extensively around Finland (60 events over past 3 years with 4.000 participants).
Kumpuvuori is a strong advocate of changing the society through legal system in general and litigation in particular. He works to systematize various advocacy approaches at the individual and organizational levels.
Kumpuvuori promotes the idea of Finland as the model state for disability rights with strong legislation on welfare benefits and anti-discrimination.
Paul lappalainen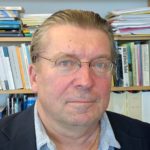 Paul Lappalainen is a Swedish and US lawyer. After a long career in the field of equality law as a senior advisor to the Swedish Equality Ombudsman, civil servant, local politician and NGO-activist he is now working on a PhD with the title "Achieving equality in Sweden – steps taken, steps needed: Examples from the US, Canada and the UK." The basic thrust is that while all of the key elements in equality law have come from somewhere else, we have mainly borrowed the form without understanding the contents, especially the role of power in discrimination, and thus the key roles of civil society in enforcement and equality bodies in promoting social change.
Some details. Head of the government inquiry "The Blue and Yellow Glass House: Structural Discrimination in Sweden" (SOU 2005:56). He is currently the Swedish expert in the European network of legal experts on non-discrimination. Since 2004 he is a scientific advisor to UNESCO's European Coalition of Cities Against Racism (ECCAR). In 2016 he wrote a book on implementation of equality in cities as well as working on the EU project Toolkit for Equality. He is also Sweden's deputy member of the European Commission against Racism and Intolerance (ECRI). He has also worked with Independent Living on the Law as a Tool project since its inception.
Kenneth Lewis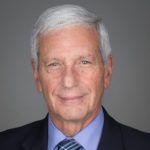 Kenneth Lewis is an American born Swedish attorney, member of the Swedish Bar Association. Kenneth is senior partner at the law firm Lewis Langley and Partners in Stockholm. He is most known for a series of cases concerning reduced pensions here in Sweden. Roughly 450.000 pensioners received money retroactively after three different cases.
He also represented the Swedish Association of Widows and Widowers whose widow pensions were reduced subject to the amount of income and assets they possessed. Although there was no Court decision in their favor, the cases were used to create public opinion and finally led to the parliament repealing the legislation. Kenneth Lewis is also well known for three cases against Sweden in the European Court of Human Rights in Strasbourg.
Katrín Oddsdóttir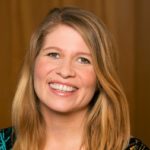 Katrín Oddsdóttir is a lawyer with MA in Understanding and Securing Human Rights from London University. She currently works for The Organisation of the Disabled in Iceland on promoting the right to independent living.
She has worked as a District Court Attorney at Réttur law firm, focusing on human rights, litigation and Constitutional law. Katrín also founded the Nongovernmental Organisation Réttindi barna (Children's Rights). In 2011 she was elected member of Iceland's Constitutional Council. She now heads an NGO called the Icelandic Constitution Society.
Oddsdóttir has given talks on the Icelandic constitution process of 2011 all over the world for the past few years, for example at Harvard, Princeton and Berkeley universities. She furthermore lectures refugee law, constitutional law, and alternative dispute resolution at Reykjavik University.
Kapka Panayotova
Kapka Panayotova

Kapka Panayotova is a highly respected disability activist, researcher, trainer and consultant. Her experience covers all major areas of disability inclusion: accessibility, education, employment, community services and goes around Europe (Balkans, Ukraine, Poland, etc.) and Asia (Armenia, Azerbaijan, Georgia, etc.). She is one of the experienced disability awareness and human rights experts welcomed on national and international level by businesses, NGOs and public authorities applying participatory learning approach and adults teaching methods.
Gerard Quinn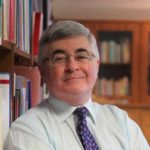 Professor Gerard Quinn is a leading authority on international and comparative disability law and policy and is a professor of law at NUI Galway. Professor Quinn led the delegation of Rehabilitation International during the UN disability treaty negotiations and has recently published on the theory of intersectionality (Equal Rights Review. Vol 16).
He has written on the lessons for elderly rights from the perspective of disability rights in Reubner et al (Eds) International & Comparative Law on the Rights of Older Persons (Vanderplass, Chicago, USA 2016) and he most recently spoke on the topic to Age Platform Europe (Brussels, November 2016). Professor Quinn directs the Centre for Disability Law & Policy at the National University of Ireland (Galway). (text and photo with permission from RWI)
Adolf Ratzka
Adolf Ratzka

Adolf Ratzka, Ph D (University of California, Los Angeles, 1966-1973), research economist at Royal Institute of Technology (1982-94), imported Independent Living philosophy and personal assistance to Scandinavia, founder of personal assistance cooperative STIL, founding chairperson of European Network on Independent Living (1989-1992),  founding director Independent Living Institute (1993 – 2017), guest professor University of Costa Rica (1994-1995), council member Disability Ombudsman (1994-1998), founding chairperson Law as tool for change Med lagen som verktyg (since 2016), member International Review Committee, Taiwan (2017)

Lena Svenaeus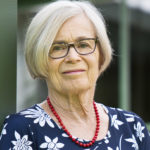 Lena Svenaeus is specialised in labour law and human rights legislation (Sweden and Canada) and has a background as a judge. When the Equal Opportunities Ombudsman´s Office was established in 1980 she was appointed Deputy Ombudsman. Later on, between 1994 and 2000, she headed as EO Ombudsman. Before and after that period she has assisted unions and their members in disputes and court cases on discrimination mainly before the Labour Court. Lena is since 2012 engaged in research at Lund University and has a PhD in sociology of law. Her dissertation was entitled "The Art of Preserving the Gender Pay Gap".
Berit Vegheim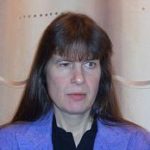 Berit Vegheim has been engaged in the Norwegian Disabilty Movement for more than 30 years and has worked with anti-discrimination law and human rights for more than 20 years. She studied criminology and human rights at the University of Oslo and has specialised in Civil and Political Rights under the CRPD.
During the years 1996-2001 she worked with information to young immigrants with disabilities at Funksjonshemmedes Fellesorganisasjon. She wrote the national investigation NOU 2001:22 Fra bruker til borger about promoting equality for persons with disabilities.
From 2002 and onwards she has been working at the fundation Stopp Diskrimineringen, focusing on protection against discrimination on the basis of disability. From 2004 she has been involved in Menneskerettsalliansen to gather all discrimination legislation in one law that protects all who need legal protection – a goal partly reached with the 2018 legislation. Vegheim has also worked a lot against hate crime and hate speech against persons with disabilities and with discrimination within the legal system. She incorporates a feminist perspective into her work.
Ulrika Westerlund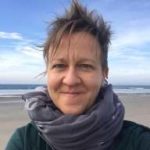 Ulrika Westerlund was the president of RFSL, The Swedish federation for LGBTQ rights, between 2010 and 2016. During 2017 she was appointed by the Swedish government to be the inquiry chair of a public investigation about the living conditions of trans people in Sweden. This resulted in the publication Transpersoner i Sverige. Förslag för stärkt ställning och bättre levnadsvillkor (SOU 2017:92).
Previously Ulrika has worked as the editor in chief of the feminist magazine Bang, as a project manager for the LGBTQ rights project A Queer was here at the government agency Living History Forum, and as a research officer for the public investigation of diversity in culture, Mångkulturåret.
In 2005 and 2006, Ulrika was the president of Stockholm Pride, and before she became president of RFSL she was the vice president between 2007 and 2010. She is currently the secretary of the board of Transgender Europe, TGEU; a board member of the Swedish section of Amnesty International, and a member of the European Economic and Social Committee, EESC, since 2015. She is a journalist by training.
Sid Wolinsky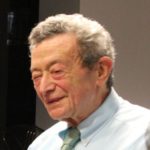 Sid Wolinsky is a founder of Disability Rights Advocates (DRA) in Berkeley, California as well as other public interest law firms, including one in Hungary. He is one the most successful lawyer in the field of disability rights in the US. Since the 1970s he has won many important cases with impact in society, some of them as class action. In recent years he defended students with learning disabilities and is currently a supervising attorney at Disability Rights Advocates, and continues to be a part of the movement towards greater protection against discrimination related to disability in the United States.
Preparation
Please read our overview of the non-discrimination legislation in the Nordic countries.and one on the development of disability rights globally and the role of civil society in its implementation.
See also the film with Judith Heurmann about her life-long struggle for disability rights.
_________________________________________
Independent Living Institute was founded by Adolf Ratzka in 1993 to promote disabled people's personal and political power. The project "The Law a Tool for social Change" runs 2016 to 2019 with funding from the Swedish Inheritance Fund. The parallel non-profit association with the same name contributes to case law by taking on cases where members have been discriminated against due to disability.